By Varun Satish | Automation
Convert PDF to Excel using PDF4me Workflows
We handle a lot of PDF files and scanned documents. We come across receipts, bills, invoices, contracts, reports, statements, academic documents, etc. You might want to convert a few of them to other document formats like Word, Excel, Powerpoint, etc for editing or further processing. Converting such documents with tabular data into spreadsheets will require quality software with advanced OCR features.
Automating the conversion of such PDF documents into Excel can be easily achieved with PDF4me Workflows automation platform. With advanced OCR the Convert PDF to Excel action for Workflows can convert even scanned documents into Microsoft Excel format with ease. The automation can be created without any third-party integration and coding.
How to Convert PDF to Excel using Workflows?
Automating document conversions is now very easy. You can now directly create document automation using PDF4me Workflows. In this case, let us look at a sample of how we can create a Convert PDF to Excel automation workflow.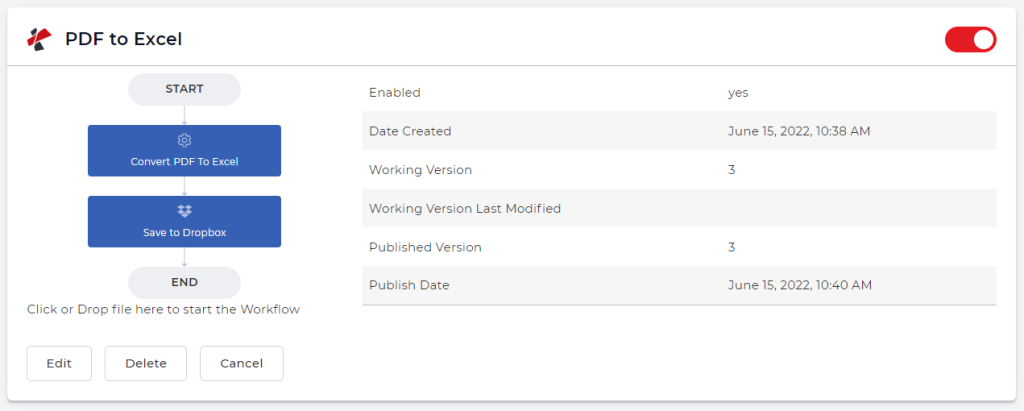 Add a Trigger
Let us begin by adding and configuring a Dropbox trigger. PDF4me Workflows also support Google Drive triggers. You can feel free to choose which best suit your Workflow.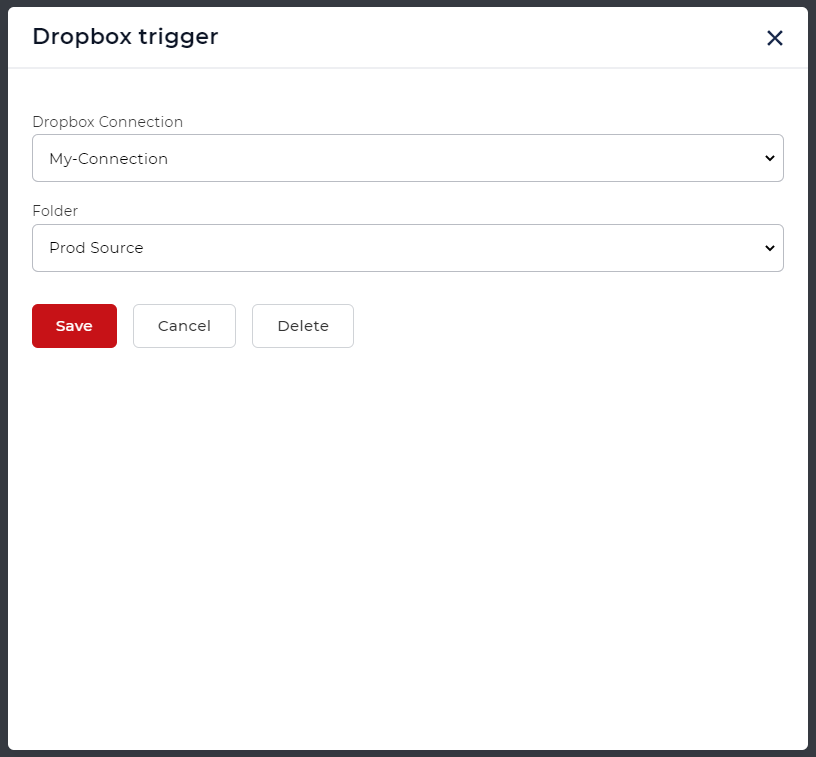 Add the Convert PDF to Word action
Add and configure the Convert PDF to Excel action from PDF4me Workflows. You can choose from two different quality profiles based on the quality of the OCR engine used - Draft and High. The High quality profile uses advanced OCR algorithms to detect text in scanned images and documents to generate the most accurate Word files.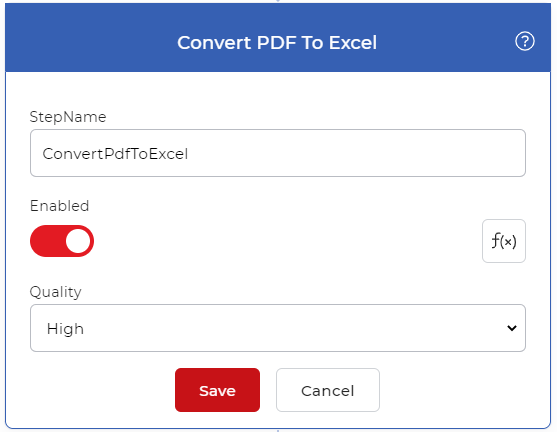 Add Save to Dropbox action
Once the PDF files are processed and converted to Excel spreadsheets, they need to be saved to file storage You can use various save options supported by PDF4me. For our use case, let us add and configure a Save to Dropbox action.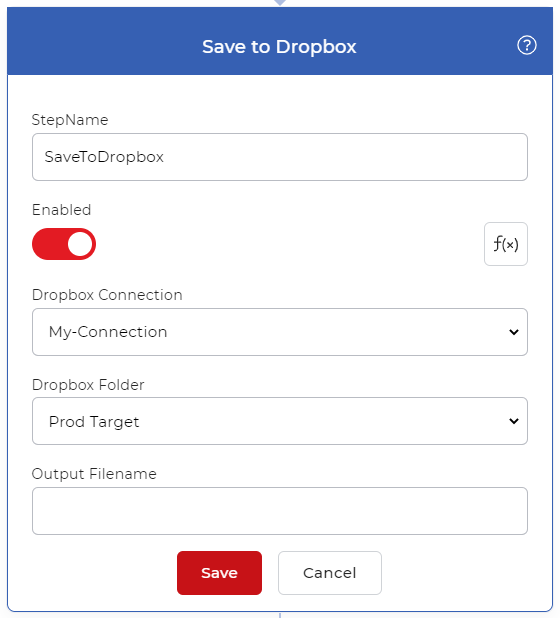 Access to Workflows would require a PDF4me Subscription. You can even get a Daypass and try out Workflows to see how it can help automate your document jobs. We recommend a Pro subscription to get the most out of Workflows.