Getting Started with API Portal
PDF4me's API Calls or Automation calls are the fuel for creating robust and powerful workflows to automate your document jobs. It lets you smoothly access various document generation and management features provided by PDF4me.
You will require these automation calls to run your PDF4me integrations with no-code platforms like Power Automate, Zapier, AppyPie, and Make. You would need a subscription or buy a prepaid plan to get access to these API calls. You will also be able to try the PDF4me features with a free trial. We will guide you on how to do this.
---
Get a PDF4me Trial Key

Enter your email and choose a strong password
You can also use Google, Microsoft, Apple, or Facebook login.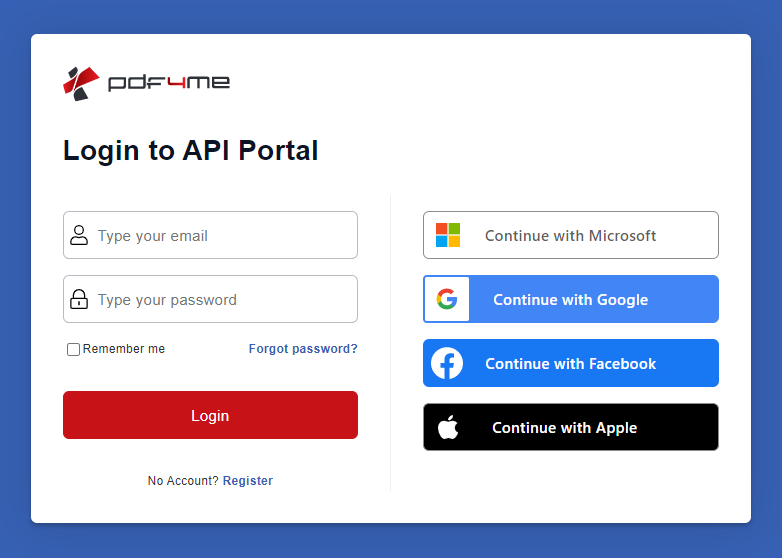 For signing up, select the Register link below the Login button. You will be redirected to the Registration page.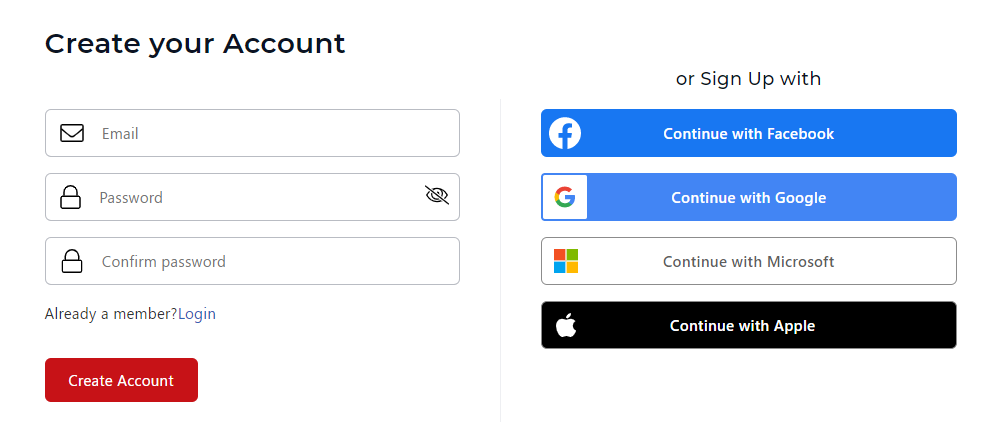 For starting a Free Trial, in the Billing Info please choose the Start Free Trial button. As soon as the free trial is activated, you will be automatically redirected to the Dashboard.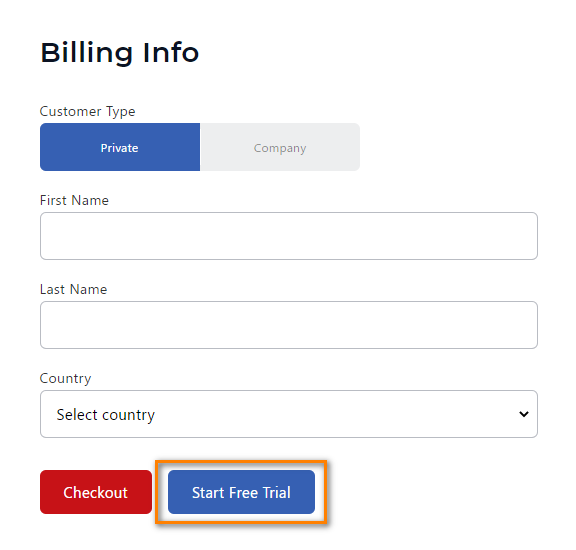 You will be able to find your API Key for authorizing PDF4me APIs for trying out your various integrations and automation.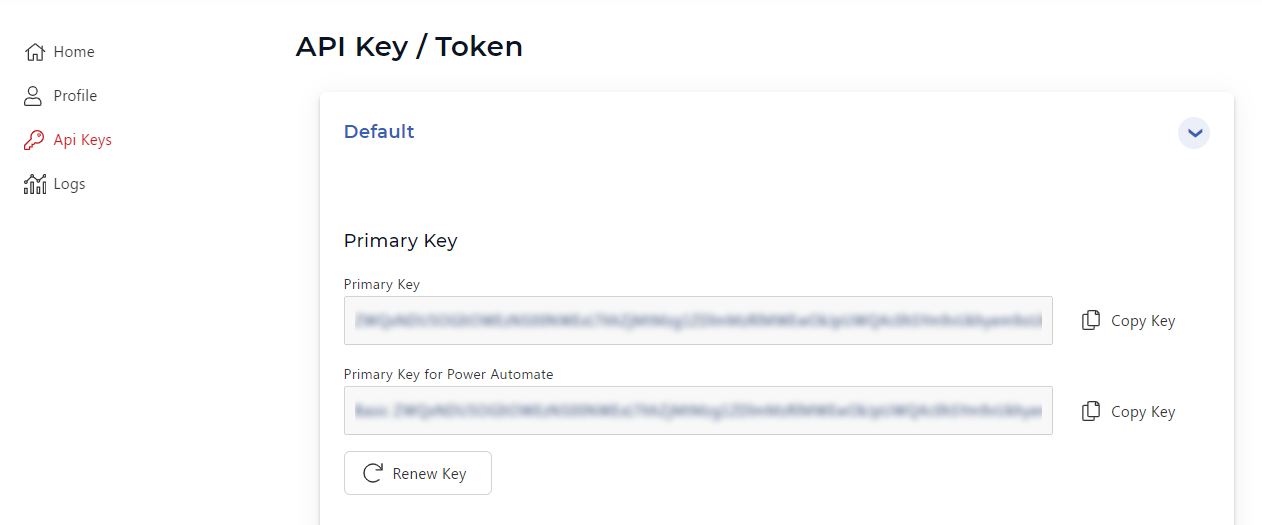 ---
Starting a Subscription
While Registering
During the registration process, you will be able to select or change a Subscription Plan from the right pane of the registration Window.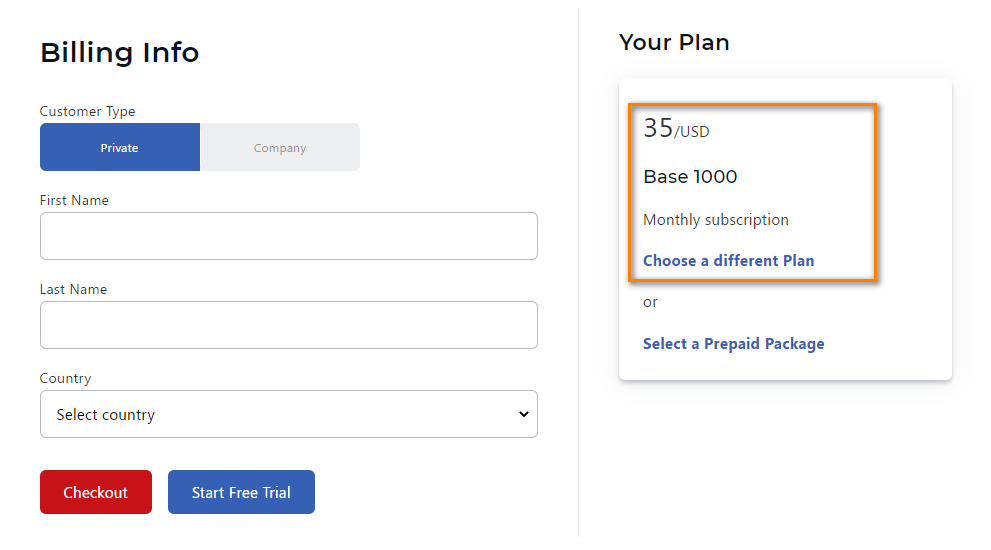 From the Dashboard
You can go to the Subscription Menu in the Dashboard and change or upgrade your Plan if you are a Free Trial or existing user.

---
Buying Prepaid Plans
While Registering
You will be able to choose a Prepaid Plan instead of a recurring subscription from the right pane of the Billing Info page during the registration process.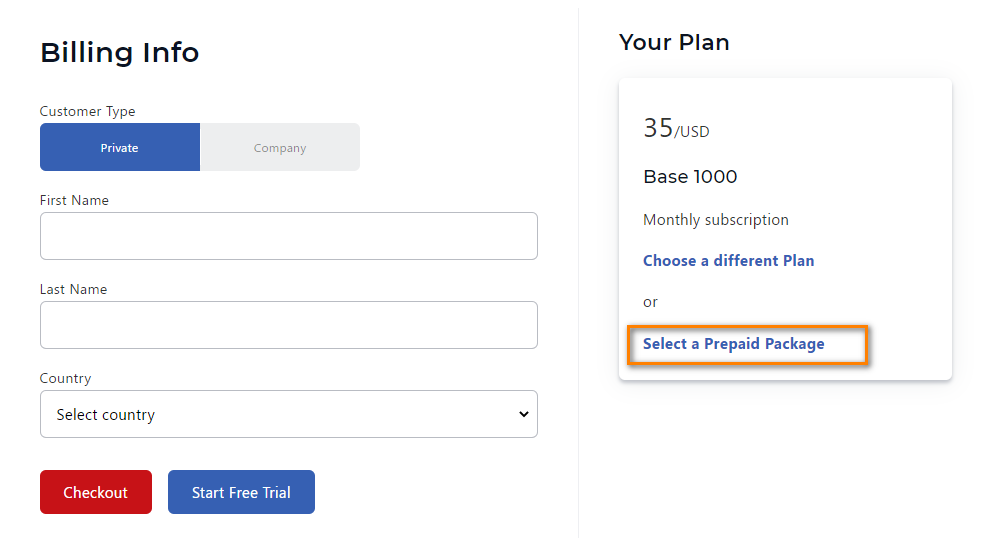 From Dashboard Page
You can go to the Subscription Menu in the Dashboard and buy additional prepaid calls for top-up using the Buy more calls button in the Automation Calls card.